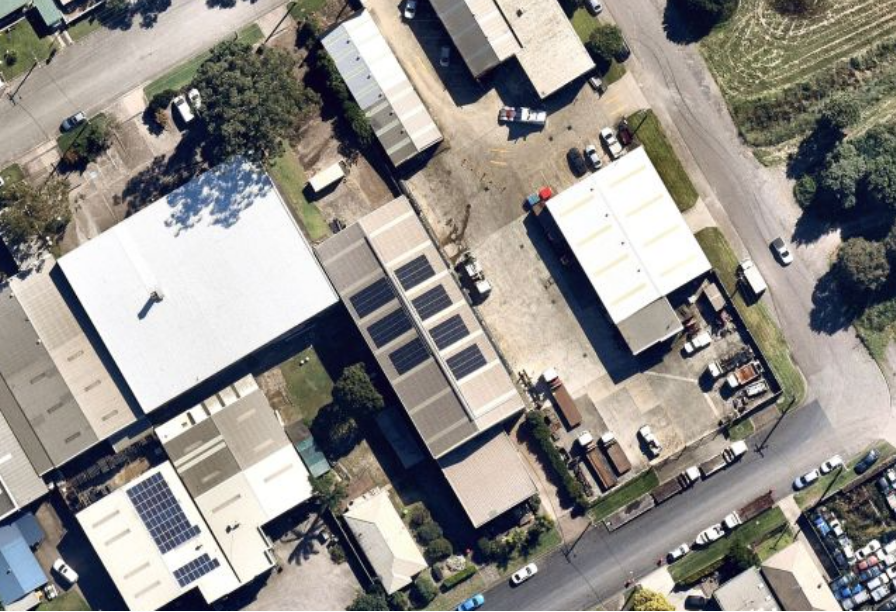 Australian Industrial Plastics is a growing, diversified plastic engineering company, founded in 1989. It remains family owned with offices in Newcastle and Sydney.
Solar Choice were contacted just prior to the business moving from number 8 to number 12 Mangrove Road in Newcastle. Solar was high on the agenda to be considered for the new location as it was a larger site with power bills expecting to rise significantly.
Following an independent review of their present power bills we were able to provide guidance on the current optimal size whilst factoring in the increase and providing suitable direction here. 
The client was introduced to several of Solar Choices pre-vetted partners of which 2 made a shortlist to provide a more detailed proposal. Following a further review, complete with our impartial guidance, a decision was made and a winning bidder was selected.
The solar system now sits proudly on the roof and features 88 x 450W EGing panels plus a SolarEdge inverter with a total DC capacity of 39.6kW. 
The system will create over 45,000 kWhs of energy each year and will offset over 1,000 tonnes of carbon emissions through the life of the project.
The post Australian Industrial Plastics installs 39.6kW solar system appeared first on Solar Choice.