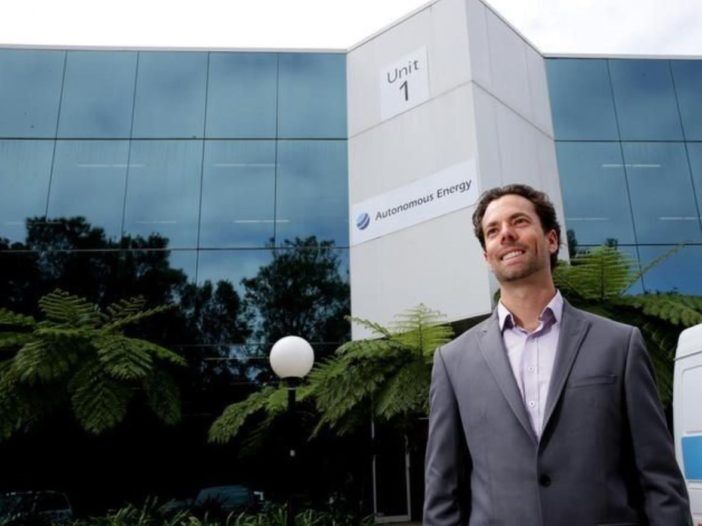 Autonomous Energy, one of Australia's oldest and most successful solar companies, has been placed into administration as part of the unfolding legal and financial drama centred around Sydney businessman Bill Papas and his Forum Group of Companies.
The solar, storage and microgrid specialist was bought by Papas' sustainable tech outfit, Iugis, in March of this year, just as Papas – who is currently in Greece and claiming to have tested positive for Covid 19 – was becoming increasingly embroiled in allegations of a $400 million fraud brought by Westpac and two other banks.
By mid-July, AE had become one of 24 Forum Group companies placed under voluntary administration by Mackay Goodwin. And then late last week, the Federal Court ordered that Papas' Forum Financial Services be placed into liquidation."
AE has survived a lot – the GFC, the never ending solar-coaster and even Tony Abbot (sic). But not its brand-new owner Bill Papas and the integration with Iugis," wrote Autonomous Energy founder and former managing director, Mark Gadd, on LinkedIn.
"I'm happy to have been successful in leading the business from its conception in 2003, starting with nothing and in an industry that barely existed, growing organically to its peak in 2018 where we employed over 50 staff plus contractors."
Gadd – who had remained as a strategy consultant to Autonomous Energy under its new ownership – had stressed in a separate LinkedIn post that "no one employed by AE" had done anything wrong.
The company's executive team is working with creditors to discuss the options for its future, with the current AE CEO, Matthew Linney, confident of finding new owners for the still highly successful solar and storage company.
The post "Brutal:" Solar pioneer Autonomous Energy caught up in Bill Papas web appeared first on Solar Choice.