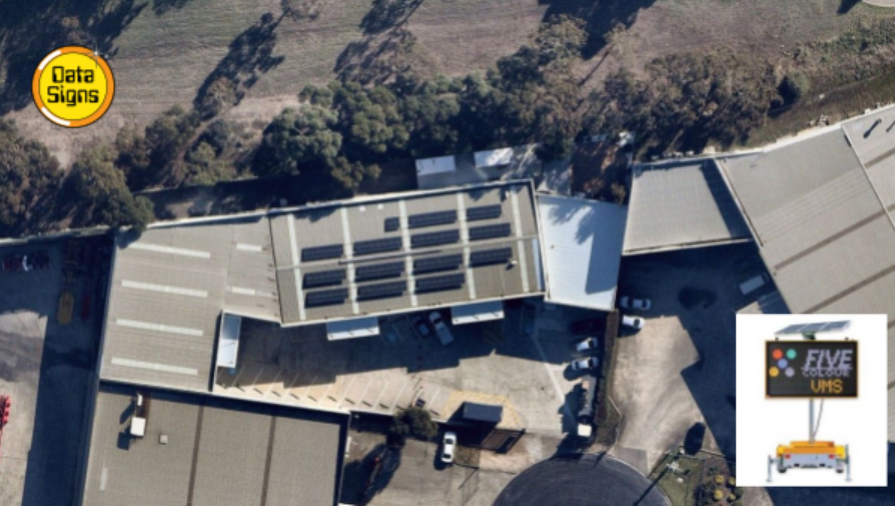 Data Signs (Australia) commenced manufacturing in 1976 as a "Programmable Message Sign" manufacturer. Today, Data Signs Pty Ltd is the largest manufacturer of Solar Powered Traffic Management equipment in the southern hemisphere.
Solar Choice were approached by Data Signs' operational team looking for guidance on the solar project they had begun to undertake with confidence they could access the relevant rebates and Feed In Tariffs. 
Solar Choice were quickly able to supply an analysis of their power bills in the form of a Business Case report along with access to a personalised platform showcasing a number of indicative installer options to review.
Through our guidance the eventual chosen provider had shown a diverse background and had previously completed an LED upgrade for the site.
The installed system now features 70 EGing panels and a 30kW GoodWe inverter including tilt frames to maximise efficiency. 
The project is expected to produce over 40,000kWh's each year whilst offsetting around 680 tonnes of CO2 emissions over a 20 year lifetime. That's the equivalent of taking nearly 200 cars off the road for one year.
The post Data Signs Installs 30kW Solar System appeared first on Solar Choice.