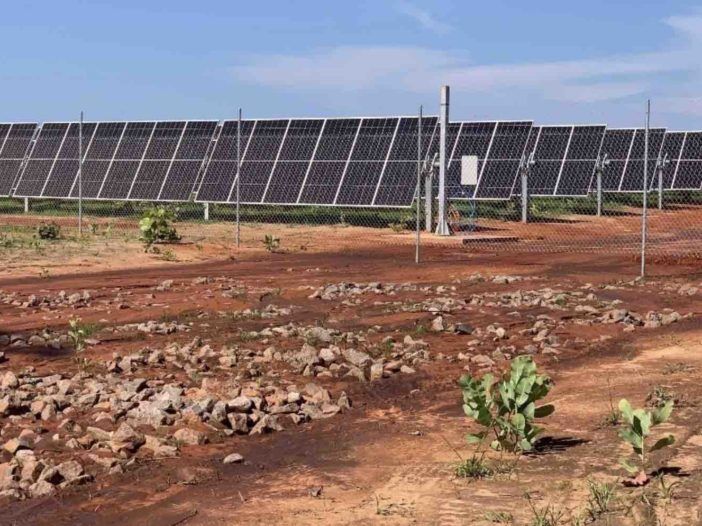 The Northern Territory's first four utility-scale solar farms are sitting idle because they cannot gain approval to be switched on, in what is shaping up as a significant barrier to the Top End's goal of reaching 50 per cent renewables by 2030.
A 25MW solar farm at Katherine and two 10MW facilities at Batchelor and Manton owned by Italian developer ENI, as well as a 10MW facility owned by Melbourne-based Merrick Capital all finished construction in 2020 but are yet to switch on.
Standing in their way is what appears to be a mix of scepticism about new technologies, the limitations of ageing network infrastructure, the particular problems of the Darwin-Katherine grid, and a failure to plan, prepare or model for a transition to renewables that has left many involved scared of blackouts."
System control is scared of dispatching solar. Under the market rules the "least cost generator" should be dispatched first – that's solar. They just don't want to connect it," said Alan Langworthy, the former head of network company PowerCorp and chair of the territory's Roadmap to Renewables report.
"I've been telling them for years they need to complete a dynamic model of the network," he said. "I'm flabbergasted they don't have one, nor the in-house skills to use it. It's a complete failure of leadership from the government in managing the grid going forward."
NT minister for renewables and energy Eva Lawler said in a statement that the four solar farms in question were progressing through the final stages of commissioning and compliance testing to ensure each operated in a safe, stable and predictable manner.
On the delay in market reform, Lawler said the Darwin-Katherine System Plan was "well progressed," along with the Territory's Alice Springs Future Grid project. "These will clearly set out government's pathway to 50% renewables by 2030," she said.
The post "Scared of solar:" Why the Top End's first big solar farms are not switched on appeared first on Solar Choice.